Learn The Secrets Of The Industry's Most Successful PPC Marketers!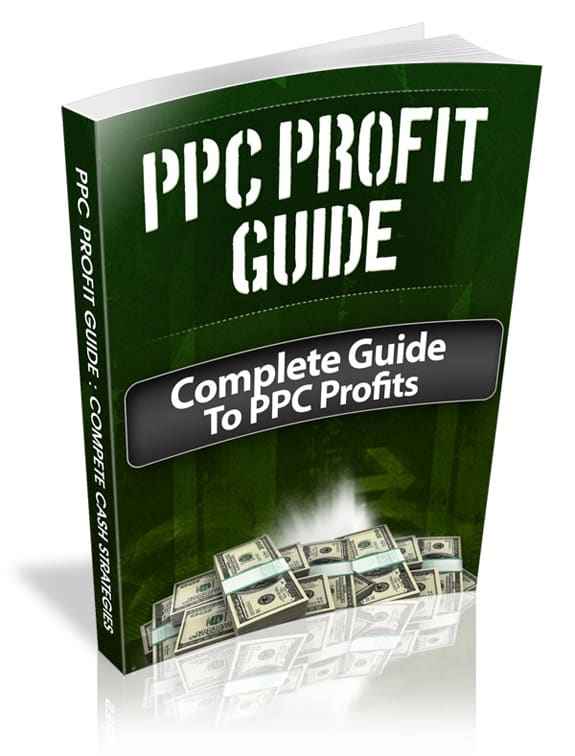 Pay Per Click marketing is a dangerous animal that is far from easy to tame. While it can bring with it, the possibility for incredible wealth and business prosperity, failure to control it and manage it will lead to absolute disaster.
But you probably already know this, especially if you have tried your hand at PPC marketing only to discover just how incredible costly every little mistake can be. In order to gain the most exposure and minimize your cost per click, you need to know exactly how the PPC marketplaces work, and more importantly, how you can make them work FOR you.
If you are anything like me, you've probably read an abundance of PPC marketing guides available online. You might have even studied the experts, the pros, believing that they knew the secrets to successful PPC marketing campaigns.
And like me, you were probably tricked.. deceived into believing that if you were careful to follow their step by step blueprint, it would be impossible to fail..
It's all complete nonsense..
These tactics are often designed to lead you around in circles, while the "gurus" steal your traffic, jack up your CPC and sit back, watching you scramble to figure out just what went wrong. Meanwhile, you are forced to disable your advertisements because no matter how many times you tweak them, they continue to perform terribly, costing you money every time someone clicks.. and then leaves your site.
PPC marketing, in truth, is a form of art.. It can be the vehicle that delivers you incredible wealth and at the same time, has the potential to drain your bank account .. UNLESS, you know exactly what you are doing, every step of the way..
If you are truly interested in becoming a master at PPC marketing, you need a compete guide that will not only show you the basics of PPC marketing, but take you by the hand and lead you down into the core of the marketplace…
Beat the competition at their own game, and level out the playing field by giving yourself the keys to the kingdom.. this knowledge will give you a new outlook on how PPC marketing really works, and why you may have failed in the past.. Avoid mistakes, save time and make more money by following a system that was designed to help even the novice PPC marketer, master the art of PPC marketing in little time.
Here is just SOME of what you will learn..
The insider techniques of gaining maximum exposure at minimal cost. You will be blown away by the tactics that the gurus have used for years to monopolize the PPC marketplaces..
How fast and easy, yet highly effective "campaign tweaks", will sky rocket your earnings and generate an overwhelming flood of traffic to any website you wish…
Surefire techniques to testing your campaign to ensure success before it launches and building a massive customer base, quickly and easily.
The secret tactics of profitable PPC stealth tactics that will funnel cash directly into your account with limited effort (do NOT try this without the guide!)
Follow The Exact Formula that I have used successfully, week after week! These campaigns are focused on generating sales NOT just clicks!
Discover How To Find Keyword "Gems" that will yield better results than the primary keywords for your niche market when used in conjunction with these "quick start" tactics!
---