Attention all marketers and entrepreneurs! Are you tired of struggling to create professional video squeeze pages from scratch?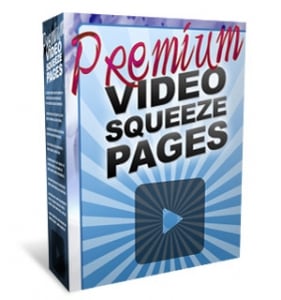 Look no further than our Premium Video Squeeze Pages PLR Graphic package. With this game-changing collection of customizable templates, you can effortlessly create stunning video squeeze pages in just minutes, even if you have zero design experience!
Imagine having access to over 100 pre-built HTML templates, available in a variety of styles, sizes, and colors. Whether you prefer a simple or premium design, we have the perfect template for you. Each template is professionally designed with all the essential elements already in place, including a clean and attractive layout, visually appealing elements around the opt-in form to maximize conversions, instructions for capturing name and email details, and privacy text below the opt-in form.
Gone are the days of wasting precious time and resources trying to figure out complicated design software or hiring expensive designers. Our user-friendly system allows you to effortlessly customize these templates to match your unique branding and promotional needs. Simply insert your own codes into the template, add your captivating video content and autoresponder codes as instructed, and voila! Your professional video squeeze page is ready to captivate your audience.
Don't miss out on this extraordinary opportunity to revolutionize your marketing efforts. Take advantage of our Premium Video Squeeze Pages PLR Graphic package today and watch your conversions soar like never before!
---