Discover the secrets to creating successful marketing offers and unlocking your path to wealth with our Sales Strategies that Win PLR eBook. Packed with invaluable insights, this powerful resource unveils the crucial elements necessary for generating wealth and success through effective marketing strategies.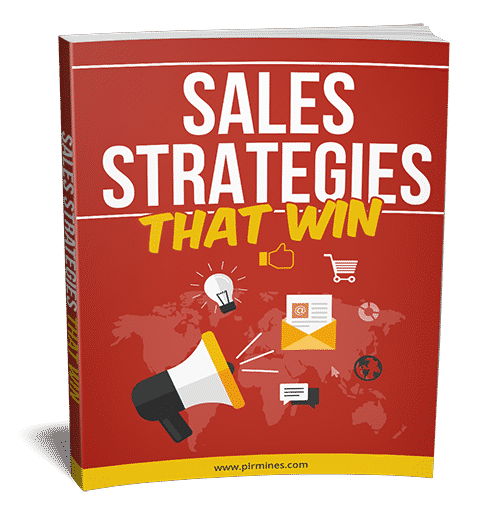 Unleash the potential of your business by mastering the art of planning an effective marketing strategy. Learn how to identify and maximize the four key elements that every special offer must include, ensuring maximum profitability for your products or services.
No matter what you have to offer, these proven marketing strategies can be tailored to sell anything. With careful thought and planning, you'll be able to choose the right special offer that will generate massive profits.
Furthermore, we delve into the importance of understanding your niche audience. By identifying each unique segment of customers and crafting a special offer that captures their interests and imagination, you'll create irresistible offers that drive sales through the roof.
Don't overlook the power of buyer psychology. This eBook sheds light on common mistakes made by marketers who ignore or underestimate the psychological factors that influence purchasing decisions. Gain a deep understanding of buyer psychology and leverage it to create compelling offers that consistently convert.
Take control of your financial future with our Sales Strategies that Win PLR eBook. Whether you're a marketer, entrepreneur, or business owner, this resource is your ultimate guide to creating successful marketing offers and achieving unparalleled success. Get ready to unlock unlimited wealth and prosperity today!
---
Product Price: $4.95
Product Type: eBooksLicense: Private Label Rights

Category: E-Marketing PLRFile Size:  3.4 MB