Buying a Reseller Website you become a Reseller of major SEO company. All you need to do is outsource your orders to your SEO supplier and keep the difference on your PayPal account. 100% White Label Solution! No maintenance required. Everything is fully automated. Just use marketing materials to get customers to your website and forward the orders to the SEO provider. They will take care of everything. It's a very simple business to run even for a newbie.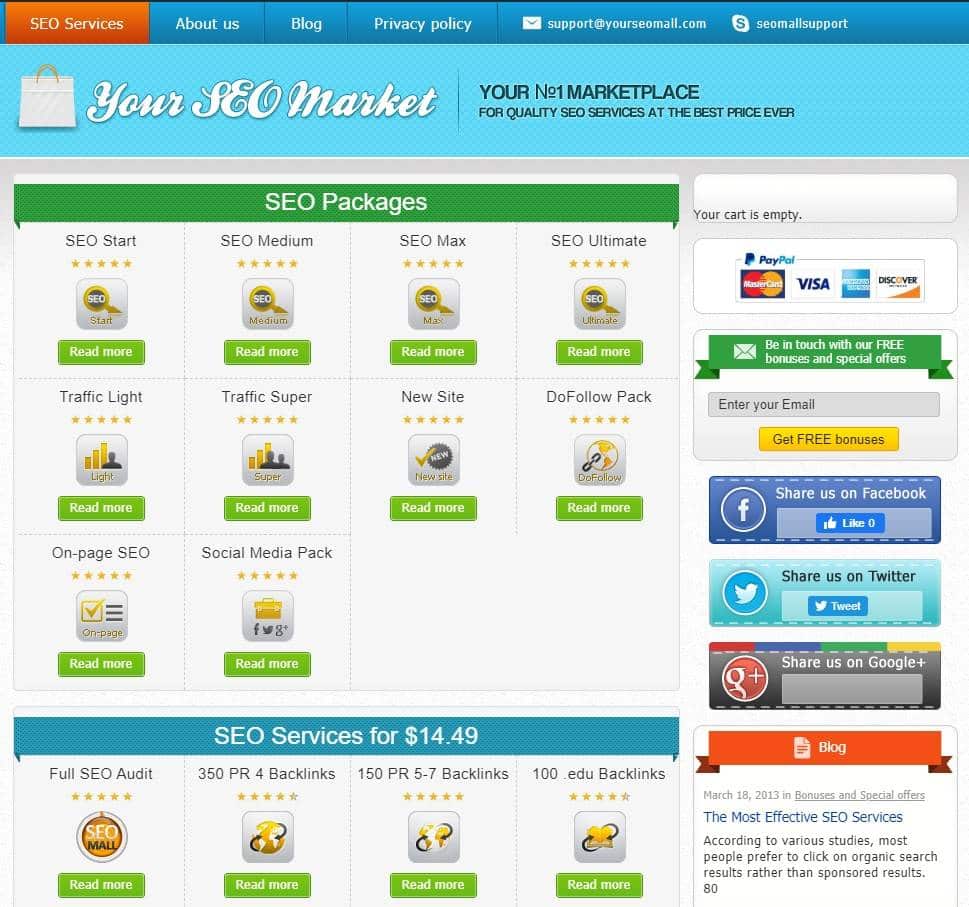 Main Features:
40+ Services included
100% automated – You just outsource the services
Easy customization
Unique professional design
Search Engine friendly
CMS: WordPress
How It Works:
Step 1. A customer makes a purchase on your website and you receive an instant payment to your PayPal.
Step 2. You outsource the order to the SEO supplier by purchasing necessary services.
Step 3. SEO supplier completes the order and sends you a detailed report that you redirect to your customer.
Your Advantages:
There are no any other services that can compete with this one
Even newbie can operate this website – No skills and experience needed
You will get a reliable business partner that will process all your orders
Quick set-up – You start your business instantly and can start earning from the Day 1.
---