Are you ready to turn your website into a profit-generating machine? Look no further than "Setting Up Your Website for Success," the ultimate guide to building and running a successful online business. This PLR eBook is your ticket to unlocking the secrets of online profits, even if you have zero business or technical experience.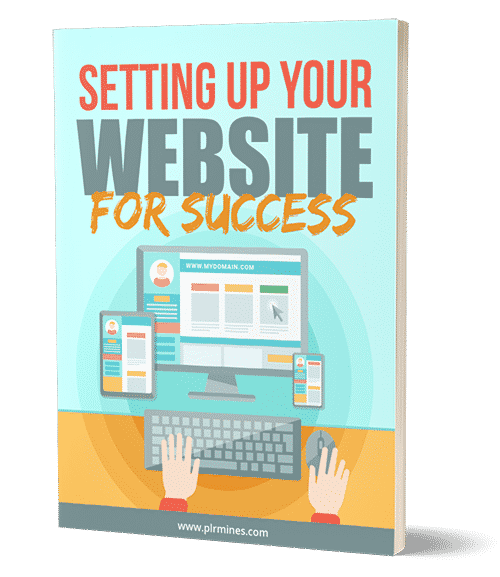 Forget about expensive degrees or complicated jargon. With this comprehensive resource, you'll gain access to the right information and step-by-step guidance needed to maximize your website's potential. Whether you're a novice or seasoned entrepreneur, this eBook equips you with the essential tools and resources necessary for online success.
Don't waste time and money on trial and error. This eBook provides a proven roadmap to profitability, allowing you to bypass common pitfalls and accelerate your progress. From creating compelling content to mastering effective marketing strategies, every aspect of building a profitable website is covered.
Take advantage of this opportunity to learn from industry experts and discover the exact ingredients needed for online profits. Embrace your willingness to learn, work hard, and access the right resources – success is within reach!
Don't let your website languish in obscurity any longer. Grab your copy of "Setting Up Your Website for Success" today and empower yourself with the knowledge and tools needed to thrive in the digital landscape. Your online profits await!
---
Product Price: $4.95
Product Type: eBooksLicense: Private Label Rights

Category: E-Business PLRFile Size:  3.20 MB