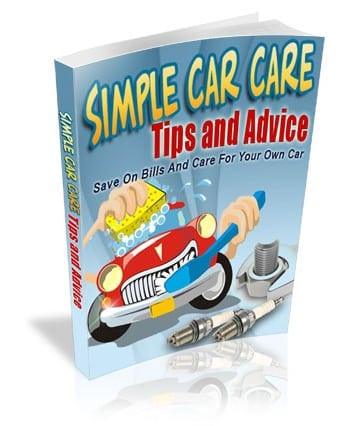 Put an End to All Your Car Troubles.
Does Your Car Break Down Often? Are You Spending More On Fuel Than You Thought You Would? Is Maintaining Your Car Eating Into Your Budget?
Make Your Car Last Longer with Some Simple Do It Yourself Tips
Are you putting off buying a car because the expense of maintaining it will be too much? Did you miss an important meeting because your car decided to break down? Has your vehicle started sounding like a NASCAR race car? Do you suffer the elements because the heating or cooling of your car wont work properly? You can STOP worrying! Maintaining your car is not all that difficult!
According to the United States Department of Transportation, the average life span of a vehicle is 12 years, or around 128,500 miles. Also, according to the US Department of Labor's Bureau of Labor Statistics, the average American household's second largest expense is car maintenance, accounting for nearly 17% of the total expense. Now wouldn't it be wonderful if you could make your car last that long and at the same time not cost you a bomb in maintenance? A well maintained car is the biggest asset of a household. There are so many benefits of a car that is maintained
You will save on fuel costs
You can take that family vacation you always dreamed of but were afraid to take because of the car
Your car will last you longer than you thought possible
You wont have to be late for meetings
The air conditioning or heating will not give out when you need it the most
You will save on service and repair costs
It affords you the luxury of a pleasant drive, no matter the distance
The re-sale value of car will be very reasonable
The over all cost of having a car reduces if the car is well maintained
You can take your girlfriend out without worrying about the car breaking down during your date
Your car will feel as good as new for a longer time
This book is your ticket to a healthy vehicle and a wealthy pocket!
---
License: Master Resale Rights

Category: Auto PLRFile Size:  0.89 MB