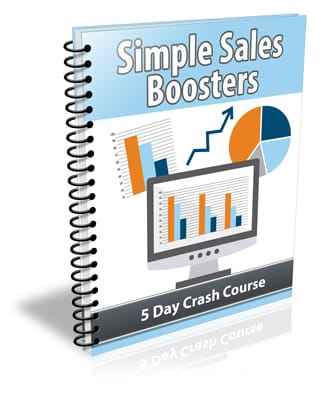 Inside This Easy To Follow 5 Day Crash Course You Will Learn Simple & Effective Ways To Boost Your Sales!
Having an online business is what many people wants to do. But the fact is that, more than 90% who attempted to do so failed.
This is because they lack this simple idea – conversion. Even if your website have a lot of traffic, it is still useless if it will not convert.
The good news is that, each Lesson inside will provide you with easy to understand information that is tried, tested and proven to help you boost sales for your business as quickly as possible.
---