Attention savvy marketers! Are you ready to tap into the power of Snapchat and skyrocket your online presence?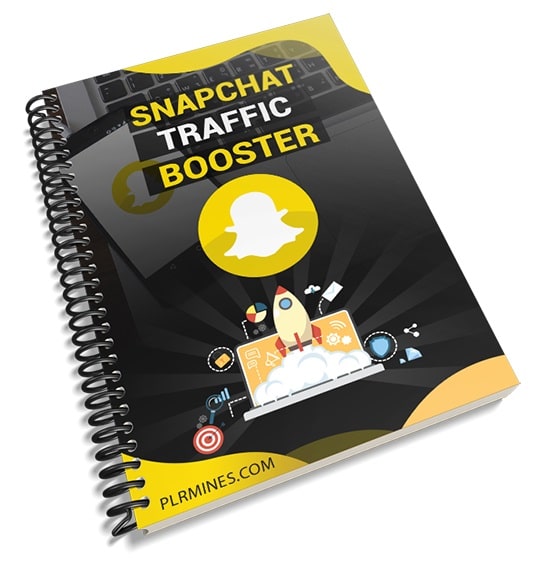 Introducing the SnapChat Traffic Booster PLR eBook, your ultimate guide to dominating the next generation of social media.
In this comprehensive eBook, we unveil the secrets behind Snapchat's unique communication method and how it is shaping the future of social media. With its constantly evolving features and massive popularity among 12 to 24-year-olds, Snapchat presents a golden opportunity for your brand to connect with the next wave of consumers.
By leveraging our expert strategies outlined in this eBook, you'll position your brand as a Snapchat veteran from the very beginning. Imagine being at the forefront of this social media revolution, engaging directly with your target audience and building long-lasting relationships. Your brand will be synonymous with innovation and relevance!
Don't miss out on this chance to gain a competitive edge in the ever-changing social media landscape. Get your hands on the SnapChat Traffic Booster PLR eBook today and discover how to harness the power of Snapchat to drive massive traffic and generate incredible results for your business.
Join countless successful marketers who have already embraced Snapchat as their secret weapon. The future is here, are you ready to seize it?
---
Product Price: $4.95
Product Type: eBooksLicense: Private Label Rights

Category: E-Marketing PLRFile Size:  13.5 MB