Unlock the full potential of your brain with Superior Brain Health PLR Video! This comprehensive video course delves into the secrets of enhancing your brain functions, allowing you to maximize your cognitive abilities and elevate your overall well-being.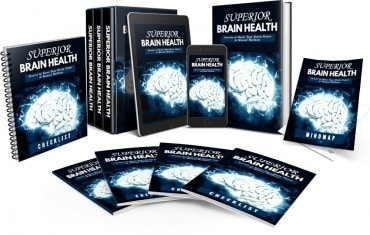 Discover the proven techniques and strategies that will empower you to protect and optimize your brain's performance. Whether you're a student, a professional, or simply someone who values mental sharpness, this course is your ultimate guide to boosting brain power. Don't miss out on the opportunity to unlock limitless possibilities – invest in your brain health today!
Topics covered:
Power and Brain Heath 101
The Science Behind Brain Function Improvement
How to Train Your Brain
Perks of Improved Brain Health
Habits That Supports Brain Health.
Best Foods That Boost Brain Health.
Top Brain Health Supplements.
How Seniors can Preserve Brain Health
Includes ready sales materials!
---
Product Price: $4.95
Product Type: VideosLicense: Master Resale Rights

Category: Self Help PLRFile Size:  302.3 MB