Unlock the power of your mind with our Superior Brain Health PLR eBook. Packed with expert insights and scientifically-backed strategies, this comprehensive guide is your key to enhancing memory, focus, and cognitive function. Whether you're looking to boost your IQ, prevent cognitive diseases like dementia, or simply optimize your brain health, this eBook has got you covered.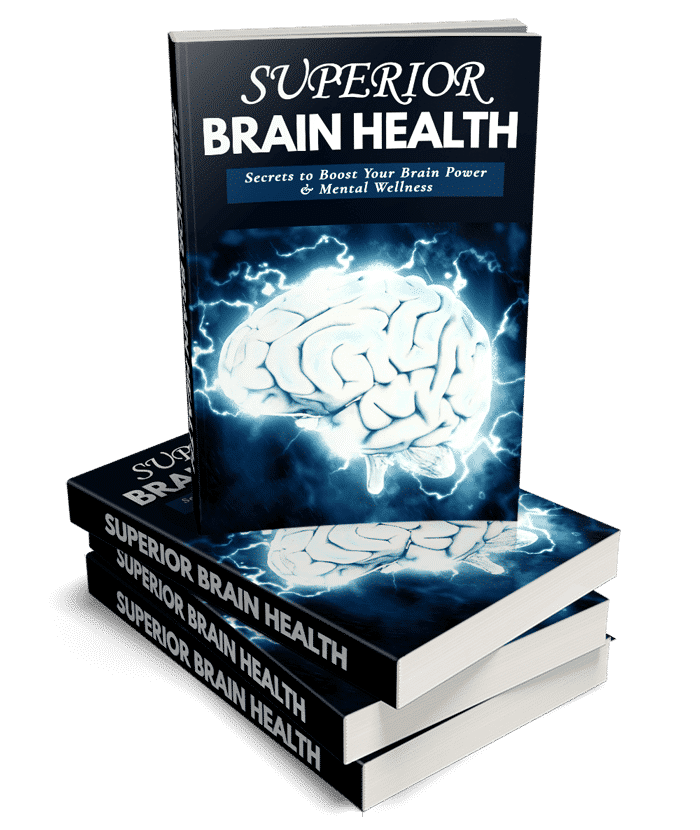 Forget about generic advice. Our carefully crafted resource dives deep into the latest research to provide you with practical techniques that actually work. With step-by-step instructions and actionable tips, you'll learn how to maximize your cognitive abilities and unleash your full potential.
Don't settle for an average brain when you can have a superior one. Take control of your brain health today and embark on a journey towards improved mental clarity, enhanced productivity, and a sharper mind. Order our Superior Brain Health PLR eBook now and start investing in the most important asset of all – yourself.
Here are some of the things that you will discover in this life-transforming program:
The surprising differences between brain health and brain power
Why you need to maximize your brain power in the 21st century
8 fun facts about the human brain
The little known connection between what you eat and your brain health
How to avoid oxidative stress that damages your brain cells
Why people who eat traditional diets are less likely to suffer from depression plus how to protect your mental health
The link between exercise and brain health
How to train your brain and boost its functioning
The quickest easiest way to increase your IQ
The truth about crossword puzzles and why they don't make you smarter
5 perks of improving your brain health
8 habits that boost your brain health
The dangers of inadequate vitamin D and how to avoid them
The common computer game that can improve your cognitive abilities
Why stress is dangerous for your brain functions
10 foods that boost your brain health
Top 7 brain health supplements that optimize your brain functions
6 tips for preserving brain health even in old age 
Includes ready sales materials!
---
License: Master Resale Rights

Category: Self Help PLRFile Size:  57.1 MB