Unlock the secret to building your very own profitable Amazon blog review site with The Amazon Reviewer PLR video course!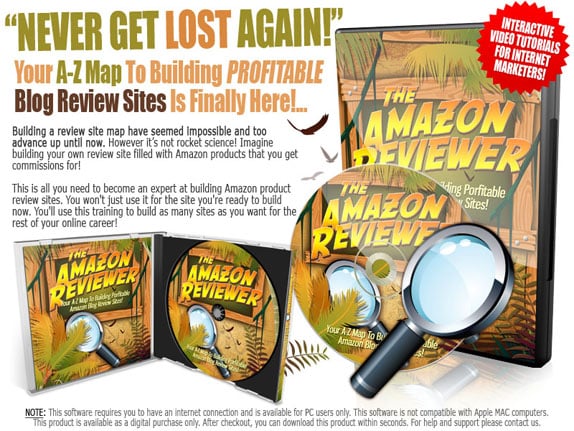 No more feeling overwhelmed or clueless about where to start. This step-by-step course will guide you through the entire process, even if you've never built a website before.
Imagine having a review site filled with Amazon products, earning you commissions effortlessly. With this course, you'll learn how to join the Amazon affiliate program and discover the winning categories and products that will maximize your earnings.
We'll reveal the insider tips on extracting the right information from Amazon to make everything easy for you. Learn how to craft compelling product reviews that convert, and even outsource them if you prefer.
Building credibility is crucial, and this course has got you covered. Discover proven strategies for creating trustworthy Amazon product reviews that will attract loyal readers.
But it doesn't stop there! You'll also learn how to create your own custom Amazon product review websites from scratch. From registering a keyword-rich domain name to setting up hosting and installing WordPress, we've got all the technical details covered.
Add a personal touch with stunning visuals by seamlessly incorporating pictures into your Amazon reviews. And of course, we'll show you exactly how to add your affiliate links for maximum earning potential.
Don't let building an Amazon review site be an impossible dream anymore. Grab The Amazon Reviewer PLR video course today and become a successful affiliate marketer in no time!
---