Discover the transformative power of meditation with "The Calm Mind PLR eBook." This comprehensive guide uncovers the secrets to achieving true inner peace and living a more fulfilling life. Backed by scientific research, this ebook reveals how meditation can enhance your mental well-being by increasing alpha and theta brainwaves, promoting relaxation and reducing anxiety and depression symptoms.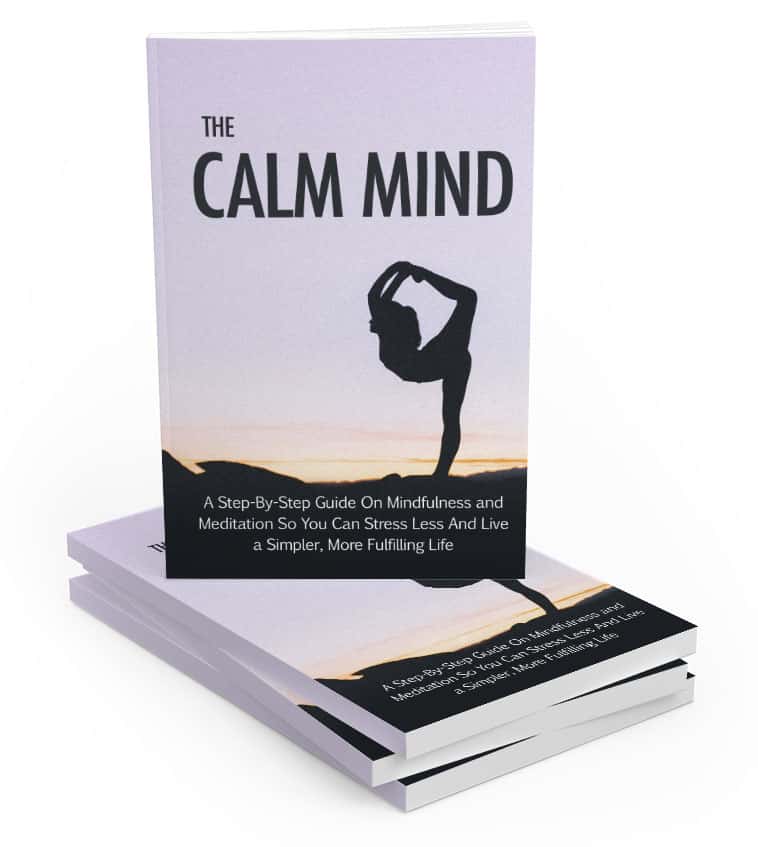 But that's not all! Meditation has also been proven to boost focus and creativity by thickening the grey matter in your prefrontal cortex. Imagine the possibilities when you tap into your full potential!
With step-by-step instructions, practical tips, and actionable advice, this ebook serves as your roadmap to embark on a transformative meditation journey. Whether you're a beginner or an experienced practitioner, "The Calm Mind PLR eBook" provides valuable insights to help you unlock the profound benefits of meditation.
Don't settle for temporary fixes or empty promises. Embrace the power of meditation and experience a simpler, more fulfilling life today. Order your copy of "The Calm Mind PLR eBook" now and embark on a life-changing path towards tranquility and self-improvement.
Topics covered:
The different types of mediation
How to choose the right kind for you
What all meditation has in common
The powerful benefits of meditation
Simple steps to get started
The role of mindfulness
How to use mindfulness to overcome anxiety
How to improve your lifestyle and mindset to drive anxiety away
Includes ready sales materials!
---
Product Price: $4.95
Product Type: eBooksLicense: Master Resale Rights

Category: Health PLRFile Size:  52.3 MB