Are you tired of your 9 to 5 grind? Ready to turn your passion into profit? Look no further! Introducing The Side Hustler Blueprint Video Upgrade PLR Video, your ultimate guide to transforming any hobby into a thriving business.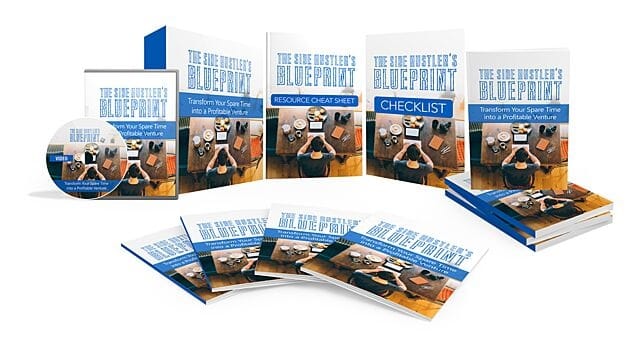 Imagine doing what you love while making serious money on the side – or even turning it into your main hustle. This comprehensive video course will equip you with the mindset and strategies necessary to launch your side hustle successfully and ensure it becomes a lucrative endeavor. Don't wait any longer – start building the life of financial freedom you've always dreamed of today!
Topics covered:
5 Proven Strategies for Growing Your Side Hustle into a Thriving Business 
Exploring Niches How to Find One for a Profitable Side Hustle 
From Idea to Execution: How To Make Your Side Hustle Come Alive 
How To Discover Your Ideal Side Hustle: A Step-by-Step Approach 
Mastering Time Management: How To Balance Your Side Hustle and Full-Time Job
Side Hustles 101: Everything You Need To Know 
Top 5 Advantages of A Side Hustle 
Top 5 Disadvantages of a Side Hustle
Unleashing the Power of Side Hustles 
What Skills Are Profitable For Today's Side Hustles?
Includes ready sales materials!
---
Product Price: $4.95
Product Type: VideosLicense: Master Resale Rights

Category: E-Business PLRFile Size:  172.2 MB