Discover the untold secrets of Vitamin D with our powerful PLR eBook – Vitamin D Secrets.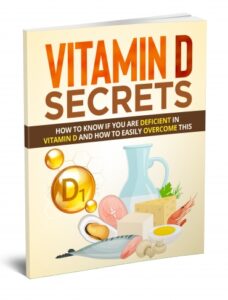 Packed with vital information, this report will enlighten readers of all ages about the true significance of Vitamin D for their overall health and well-being.
Did you know that experts estimate over a billion people worldwide are deficient in this essential nutrient? Our report dives deep into the causes of Vitamin D deficiency, uncovering the 8 main culprits behind this alarming trend. With this knowledge, readers will gain a clear understanding of why these deficiencies occur and the potential impact they can have on their health.
Recognizing the symptoms of Vitamin D deficiency can be challenging, but fear not! Our special report provides invaluable insights on how to identify these often elusive signs. Armed with this information, readers can take proactive steps to ensure optimal levels of this crucial nutrient.
But wait, there's more! Discover the potential consequences of a Vitamin D deficiency that go far beyond what meets the eye. From weakened immune systems to increased vulnerability to chronic diseases, our report sheds light on the serious implications that come with inadequate levels of Vitamin D. Armed with this knowledge, readers will be motivated to take action and get themselves tested for a deficiency.
Don't gamble with your health – empower yourself with knowledge! Get your hands on our comprehensive PLR eBook – Vitamin D Secrets today and unlock the path to a healthier you.
---
Product Price: $4.95
Product Type: eBooksLicense: Private Label Rights

Category: Health PLRFile Size:  9.6 MB