Attention homeowners! Are you feeling overwhelmed by the daunting prospect of dealing with foreclosure? Don't worry, you're not alone. Many people find themselves in the same situation, unsure of how to navigate this challenging process. But fear not, because we have the ultimate solution for you – the "Win The Foreclosure Battle" PLR eBook.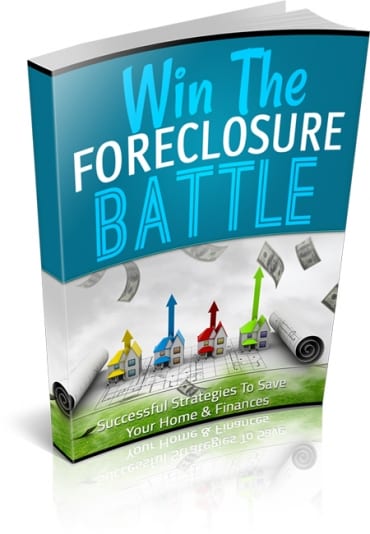 This comprehensive guide is packed with all the support and guidance you need to successfully beat foreclosure. Whether you're a novice or have some knowledge on the subject, this eBook will provide you with step-by-step instructions to help you understand and overcome foreclosure once and for all.
Say goodbye to sleepless nights and stressful days as this incredible resource empowers you with valuable information on how to protect your home and financial future. With our proven strategies, you'll gain confidence in dealing with foreclosure head-on.
What sets this eBook apart is its user-friendly format that caters to your convenience. No matter where you are, whether at home or on the go, our mobile-friendly eBook ensures easy access to essential knowledge whenever you need it.
Don't let foreclosure control your life any longer. Take action now and equip yourself with the tools necessary to secure your success. Get your hands on "Win The Foreclosure Battle" PLR eBook today and embark on a journey towards financial freedom!
In This Book, You Will Learn:
Understanding Foreclosure Basics
Ways To Save Your House
When To Give Up Your House?
Battle Against Foreclosure In Court
Beware of Foreclosure Scams
And so much more!
---
Product Price: $4.95
Product Type: eBooksLicense: Master Resale Rights

Category: Finance PLRFile Size:  2.30 MB