Have you always dreamed of turning your writing into money through the use of the Internet?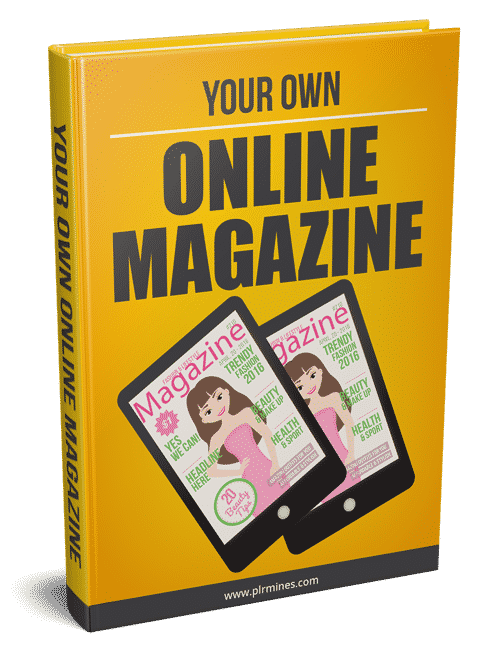 Would you like to become a prolific writer with a ton of credibility and pull in your chosen market?
If so, you'll want to hear what I have to share with you today! – It really could be the turning point in your life.
In Your Own Prolific Online Magazine, you'll learn how to start your own online magazine.
You get all the tips of the online magazine pro's as well as learn how to do it quickly and easily.
This book shows you everything you need to know to get started fast and start making money quickly.
Many online business models have just flat out stopped working over the course of the last few years.
However, a few more have come to light that seem to be making people a ton of money.
One of the best ways to start making money online is through your own online magazine!
Online magazines are becoming a more powerful business model as time goes on. A ton of people are starting them.
As the print magazine and newspaper dies, the online magazine is thriving!
In Your Own Prolific Online Magazine, you'll learn how to setup your online magazine quickly and easily.
You'll also learn budget conscious ways of getting your online magazine started with a bang.
---
License: Private Label Rights

Category: Internet PLRFile Size:  5.90 MB