Are you ready to skyrocket your affiliate cash? Introducing Affiliate Commissions Landslide, your ultimate guide to gaining massive affiliate earnings! In this comprehensive handbook, you'll discover the secrets to unlock the true potential of affiliate programs and boost your online business revenue like never before.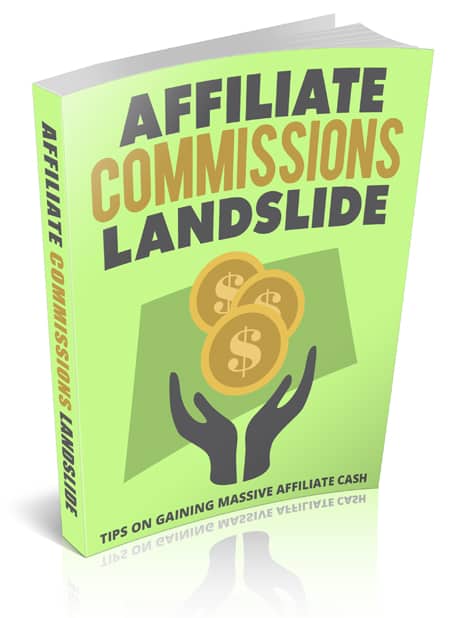 Chapter 1: Affiliate Basics
Master the fundamentals of affiliate marketing and understand how it can revolutionize your income streams.
Chapter 2: Anticipate The Needs Of Your Market
Learn how to tap into the desires and demands of your target audience, ensuring you offer products they truly crave.
Chapter 3: Supply Helpful Info About Affiliate Products You Promote
Discover how providing valuable information about the products you promote can build trust with your customers and skyrocket your conversions.
Chapter 4: Be Truthful With Your Customers And Subscribers
Honesty is key! Uncover the power of transparency in building credibility and long-lasting relationships with your audience.
Chapter 5: Research Offers And Test Them First
Become a master at selecting the most profitable affiliate offers by conducting thorough research and testing them firsthand.
Chapter 6: Learn How To Be Patient
Patience is a virtue, especially in the world of affiliate marketing. Discover proven strategies to stay persistent and achieve long-term success.
Don't miss out on this opportunity to become an affiliate marketing powerhouse. Grab your copy of Affiliate Commissions Landslide now and start earning those jaw-dropping commissions today!
---