Attention all cat lovers! Are you ready to give your feline companion the happy and healthy life they deserve? Introducing "For The Love Of Cats 2021 PLR eBook" – your ultimate guide to understanding and caring for your furry friend.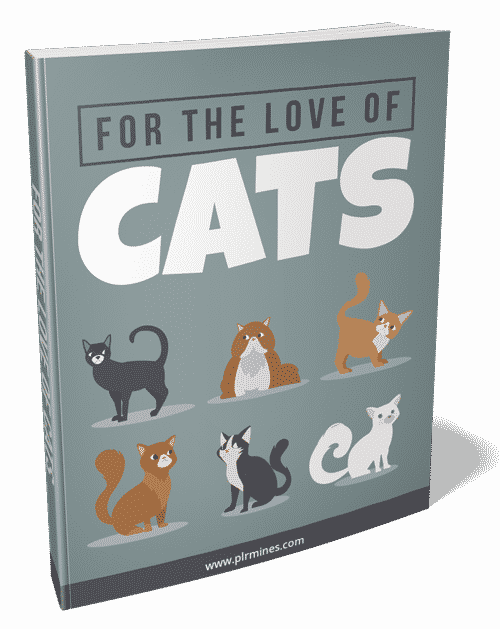 Sadly, many cats suffer from shortened lifespans due to improper care. But fear not! This eBook is here to change that. Packed with life-lengthening information, it's a game-changer for every cat owner.
But that's not all – there's so much more you'll discover within these pages. From easy litter box training techniques to keeping your furniture intact, this eBook has it all. Say goodbye to scratched couches and hello to a calm and well-behaved kitty!
But it doesn't stop there. Dive into the fascinating history of domesticated cats and gain a deeper understanding of your feline's origins. With this knowledge, you'll strengthen the bond between you and your furry companion like never before.
Get ready for a revealing journey unlike any other. "For The Love Of Cats 2021 PLR eBook" is here to empower you with the tools and insights needed to create a lasting relationship with your beloved cat.
Don't miss out on this opportunity! Get your paws on this must-have resource today and watch as your love for your furry friend blossoms like never before. You're going to absolutely adore this eBook – guaranteed!
---
License: Private Label Rights

Category: Animals PLRFile Size:  3.50 MB