Introducing the "Getting Viral PLR eBook" – your ultimate guide to unlocking the power of viral marketing and skyrocketing your online profits. This isn't just another generic money-making resource; it's a carefully crafted blueprint designed to deliver tangible results.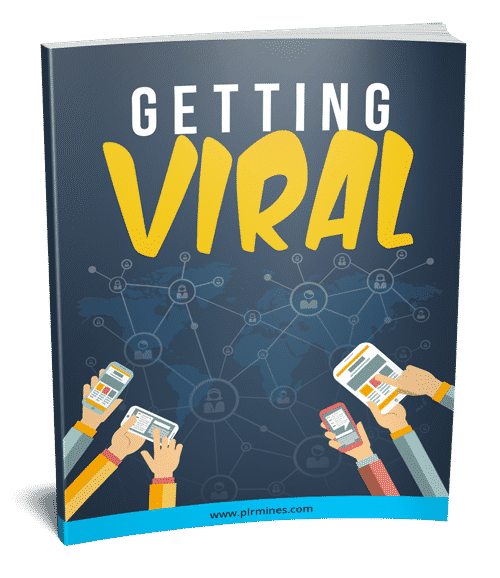 What sets this eBook apart from the rest is its proven step-by-step process that works for anyone, regardless of their expertise, industry, or business. No more wasting time and money on strategies that don't work – this eBook is your ticket to success.
But don't just take my word for it. Countless entrepreneurs have already witnessed the transformative power of viral marketing by implementing the techniques shared in this book. Now, it's your turn to join them on the path to financial freedom.
Inside these pages, you'll find a wealth of valuable information, actionable tips, and real-life case studies that will empower you to create viral campaigns that captivate audiences and drive massive traffic to your website or offers. From crafting compelling content to leveraging social media platforms effectively, every aspect of viral marketing is covered in detail.
Don't miss out on this opportunity to finally unlock the secrets of viral marketing success. Whether you're a seasoned marketer or just starting out, this eBook will equip you with the knowledge and tools you need to dominate your niche and make those coveted profits.
It's time to stop chasing empty promises and start taking control of your online success. Get your hands on the "Getting Viral PLR eBook" today and discover the true potential of viral marketing!
---