Transform your dull backyard into a breathtaking oasis with our Home Swimming Pools PLR eBook.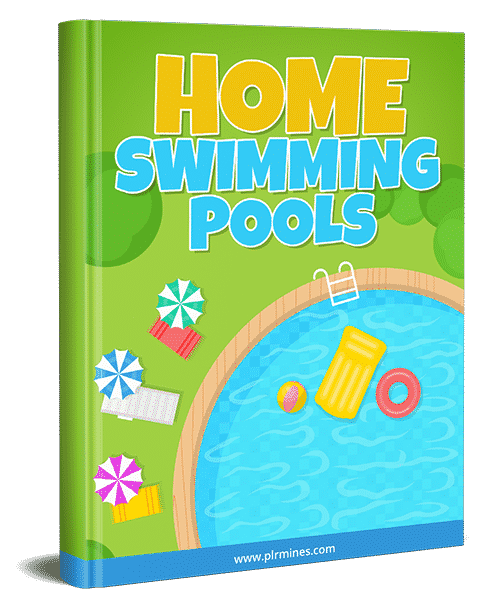 Discover the secrets to creating your dream aquatic escape right in the comfort of your own home. Dive deep into the world of pool design, maintenance, and landscaping, and unlock endless possibilities for relaxation, entertainment, and family fun. Say goodbye to boring BBQs and hello to a summer paradise that will make your neighbors green with envy. It's time to make a splash in your backyard!
Would you like to get more out of your backyard?
We all want to get the most out of all of our investments and your backyard is no different!
After all, the backyard you have probably ran you tens of thousands of dollars when factored into the cost of your home.
It only makes sense that we get the most out of that space and really enjoy it, right?
The good news is that you can now turn your backyard into a beautiful pool oasis without being a movie star!
That's right, a pool in your backyard is attainable and the maintenance is actually much easier than you think.
In fact, you can now get access to Home Swimming Pools, which is a new eBook on finding and choosing the right pool for your particular situation.
You'll learn about all of the options available to you as well as learn how to maintain your pool quickly and easily.
You can save the money you'd spend on a pool maintenance person because you can do it yourself!
Get your copy of Home Swimming Pools today!
---
License: Private Label Rights

Category: Home PLRFile Size:  4.40 MB