Are you concerned about the safety of your family but tired of expensive security solutions that drain your bank account? Look no further! Introducing "Secure Your House PLR eBook" – the ultimate guide to keeping your home and loved ones safe without breaking the bank.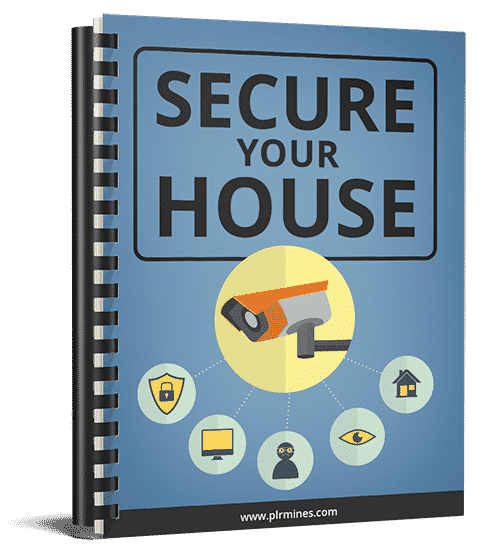 Say goodbye to costly window replacements, faulty alarm systems, and endless worries. This comprehensive eBook is designed to empower you with the knowledge and practical tips needed to secure your home effectively.
Inside, you'll discover a wealth of information on interior lighting essentials, safeguarding your valuables, and selecting the right security company. Worried about living in an apartment or multi-unit? We've got you covered with detailed advice on alarm options specifically tailored for these settings.
Not only that, this manual delves into essential insurance matters, ensuring you have all the necessary coverage for any unexpected events. With "Secure Your House PLR eBook," you'll gain peace of mind knowing that you have taken proactive steps to protect what matters most.
Don't let ignorance be a barrier to your family's safety any longer. Get your hands on this must-have guide today and take control of your home security like never before!
---
Product Price: $4.95
Product Type: eBooksLicense: Private Label Rights

Category: Home PLRFile Size:  3.10 MB