Discover the secret to a cleaner and healthier home with our exclusive Purifying Plants PLR eBook. Inside, you'll unveil a hand-picked selection of indoor plants that not only beautify your space but also purify the air you breathe. Say goodbye to toxins and hello to fresh, clean air!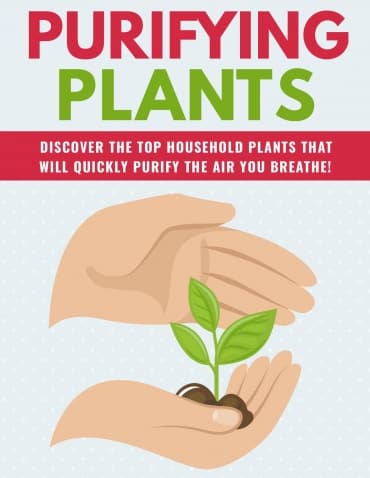 Our comprehensive guide goes beyond just plant recommendations. We provide you with expert tips on caring for each plant, ensuring they thrive and continue to work their magic in detoxifying your indoor environment. Learn about the specific toxins that each plant is best at absorbing, empowering you with knowledge on how these green superheroes make your home a sanctuary.
By following the step-by-step instructions outlined in this guide, you'll effortlessly transform your space into a lush oasis while enjoying the benefits of improved air quality. Experience the joy of living in a green, vibrant home as you breathe in pure, revitalizing air.
Don't miss out on this opportunity to create an inviting and clean atmosphere for yourself and your loved ones. Get your hands on our Purifying Plants PLR eBook today and witness the transformation it brings to your living environment!
Topics covered:
Pothos
Dwarf Date Palm
Peace Lily
Philodendron
Spider Plant
Chrysanthemums
Rubber Plant
Boston Fern
Areca Palm
Dracaena
Bonus Tips
Includes non-transferable PLR rights!
---
License: Private Label Rights

Category: Home PLRFile Size:  2.70 MB