Introducing the ultimate solution to safeguard your home and loved ones – the Home Security PLR eBook. With crime rates on the rise, it's crucial to take proactive measures in protecting what matters most to you. This comprehensive guide is your go-to resource, providing practical tips and expert advice on fortifying your home against potential threats.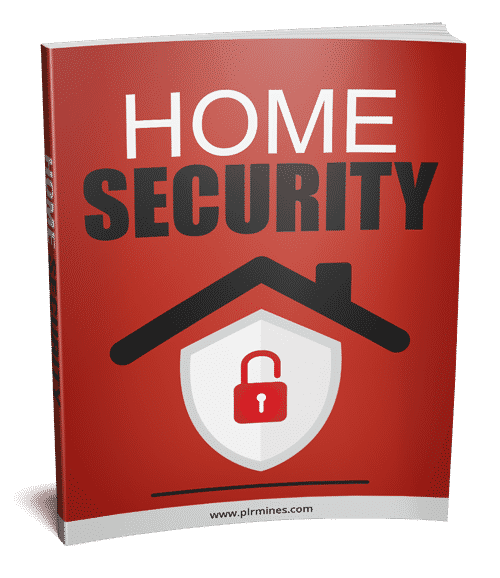 Imagine the peace of mind you'll have knowing that you've taken every possible precaution to secure your family and belongings. No more sleepless nights worrying about break-ins or intrusions. Our eBook equips you with the knowledge and tools necessary to create a safe haven for your loved ones.
From basic home security systems to advanced surveillance techniques, we've covered it all. You'll discover effective ways to secure windows, reinforce doors, install motion-sensor lighting, and even leverage cutting-edge technology for seamless protection.
Don't wait until it's too late – empower yourself with the knowledge needed to keep your family safe today and in the future. Take control of your home security now and enjoy the peace of mind you deserve. Grab your copy of the Home Security PLR eBook and start creating a fortress that will make any potential intruder think twice before targeting your home. Remember, safety starts at home!
---
License: Private Label Rights

Category: Home PLRFile Size:  3.50 MB