Keep Track Of Your Business And Your Customers In More Ways Than Even Thought Possible….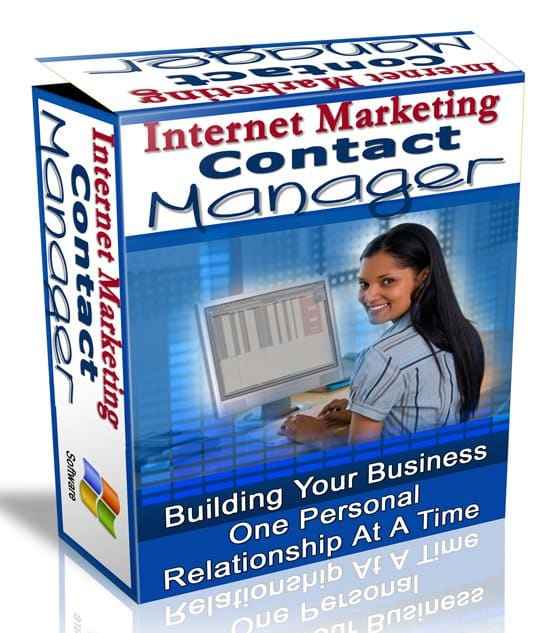 How Would You Like Your Customers To Feel So Valued And Special That They Wouldn't Even Think Of Doing Business With Anybody Else?
Do you ever find yourself at a loss for words, trying to remember a name, a face, or the buying history of a customer?
Does keeping track of important details like these seem to be getting the best of you, with information falling through the cracks and getting lost?What's Included In Internet Marketing Contact Manager?
Here's just a sample of what's included when you invest in IMC Manager for yourself today…
Easy, Non-Technical Installation – You'll be astounded at how easy and straightforward it is to download and install IMC Manager in just a few easy steps.
Create And Update Contact Information Easily – All you have to do to create a new contact or update an existing contact is click your mouse a couple of times and start inputting the information exactly as you want it to be!
Fast And Easy Access To Contact Information – It's incredibly fast and easy to access the contact information you've gathered, making it simple to click your mouse and get "up to speed" on a contact while your actually carrying on a conversation…..and all without your contact knowing what's going on!
Customized Information Categories – You can set up customized information categories to better capture and store the kinds of information that's most important for your business and for your customers!
Reliable And Bug-Free Operation – This powerful software is set up to be absolutely solid and reliable, so you'll never have to worry about bugs or glitches keeping you from getting to the information you need!
Specially Designed With Your Needs In Mind – Unlike other "brand name" contact management applications, this powerful tool is specially designed to meet the needs of internet marketers and small business owners like you!
Easy To Follow Online Video Training Included!
---