Looking for a rewarding career change that brings both joy and financial freedom? Look no further than the Massage Mastery PLR eBook – your ultimate guide to becoming a skilled and successful massage therapist in record time.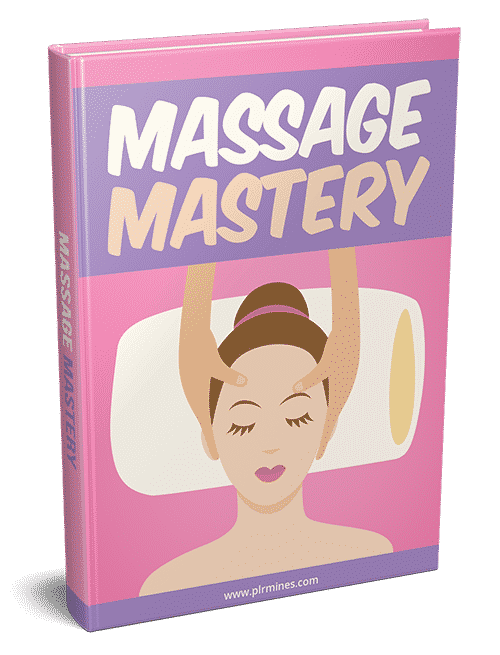 In today's uncertain job market, it's crucial to find a profession that is not only recession-proof but also in high demand. Enter the world of massage therapy, where clients are always seeking pain relief and relaxation. With the Massage Mastery PLR eBook, you'll learn the ins and outs of this thriving industry, allowing you to embark on a new and fulfilling career path.
This comprehensive eBook is designed to provide you with all the knowledge and skills necessary to excel as a massage therapist. From understanding different massage techniques to mastering client communication, this guide covers it all. You'll discover practical strategies that can be easily implemented, making your journey towards becoming a successful massage therapist a breeze.
What sets the Massage Mastery PLR eBook apart is its simplicity. No need for years of studying or expensive courses. Just follow the step-by-step instructions outlined in this eBook, put them into action, and watch your new career take off. It's that easy!
Don't settle for an unfulfilling job any longer. Take control of your future by venturing into the world of massage therapy. Start your journey today with the Massage Mastery PLR eBook and unlock endless possibilities for personal growth, financial success, and overall satisfaction.
---
License: Private Label Rights

Category: Health PLRFile Size:  4.60 MB