Break free from the shackles of self-doubt and reclaim your confidence with our exclusive "Overcome Imposter Syndrome" PLR eBook.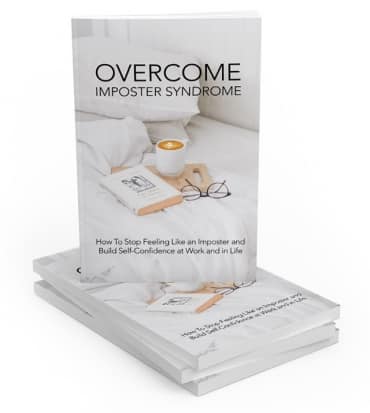 Discover the hidden symptoms that often go unnoticed, holding you back in both your professional and personal life. Immerse yourself in a deep understanding of this negative cycle, as we guide you through practical strategies to manage and ultimately overcome imposter syndrome.
This comprehensive guide is your key to unlocking the power of self-compassion and uncovering the root causes of this debilitating condition. Dive into actionable steps that will help you recognize your achievements once again, empowering you to embrace your true worth.
Don't let imposter syndrome define your potential any longer. Take control and embark on a journey of growth and self-acceptance with our invaluable resource. Order now and rediscover the confident, accomplished individual within you!
This guide will help you recognize your accomplishments once again.
Once you read it, dealing with this mindset will be much easier for you. Some of the benefits of reading include:
Understanding imposter syndrome
How to overcome imposter syndrome
How to recognize imposter syndrome in children
The easiest ways to manage imposter syndrome
How to be kinder to yourself
Why you should work on yourself
Why you should abandon perfectionism
Knowing when your work is good enough
Learning not to rely on criticism
Understanding your value at work
Why you should track all your success
Redefining success for yourself
And much more!
Includes ready sales materials!
---
Product Price: $4.95
Product Type: eBooksLicense: Master Resale Rights

Category: Health PLRFile Size:  48.9 MB