Attention aspiring entrepreneurs! Ready to unlock the secrets of making money online? Introducing the Money Counts Workshop PLR eBook, brought to you by a seasoned internet marketer with over 14 years of experience. Discover the proven methods that enabled him to quit his day job within just 8 months!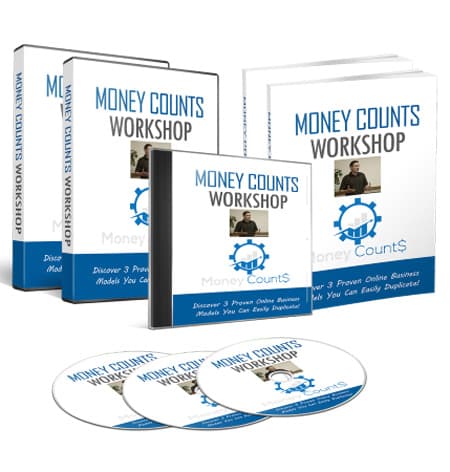 Inside this comprehensive video tutorial, you'll uncover the three major pathways to online success: affiliate marketing, selling your own information products, and freelancing. Whether you're a beginner or looking to level up your existing online business, this resource is filled with must-know information that will propel you towards financial independence.
Don't waste time searching for scattered advice. Get immediate access to the knowledge you need to succeed. Invest in yourself and seize this opportunity to learn from a true industry expert. Start counting your money today with the Money Counts Workshop PLR eBook!
Here's What You Will Find Inside The Money Counts Workshop:
A Step-By-Step Plan of Action
An Honest & Inspiring Approach That Encourages Action
Six Figure Affiliate Blueprint
Info Product Master Plan
Freelancing Success Formula
---
Product Price: $4.95
Product Type: VideosLicense: Personal Use Rights

Category: Make Money PLRFile Size:  243.9 MB