Unlock the secret to profiting from the hottest trend in digital assets with our NFTs Explained PLR eBook! Discover how to leverage non-fungible tokens to revolutionize your business and stay ahead of the curve. Whether you're a seasoned investor or just starting out, this comprehensive guide will demystify the world of NFTs, teaching you everything from their origins to their potential impact on the market.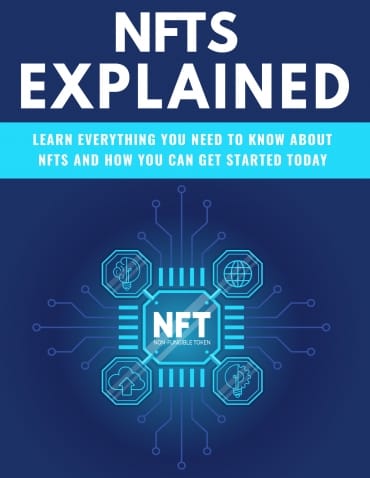 Inside this exclusive report, you'll gain invaluable insights into the true potential of NFTs. Learn how these unique digital assets can represent real-world objects like music, art, and in-game items, opening up endless possibilities for creators and collectors alike. With NFTs often traded using cryptocurrency, you'll also discover how to navigate this exciting new landscape.
But that's not all – our experts have done the research for you. We've compiled diverse perspectives on whether NFTs are a bubble ready to burst or an investment opportunity that will reshape the industry. Armed with this knowledge, you can confidently navigate the world of NFT investing and make informed decisions for your business.
Don't miss out on this opportunity to gain a competitive edge in the fast-paced world of digital assets. Get your hands on our NFTs Explained PLR eBook today and unlock a wealth of knowledge that will propel your business forward.
Topics covered:
NFTs Explained 
How NFTs Work
Risk Management
How to Get Started with NFTs
Includes non-transferable PLR rights!
---
Product Price: $4.95
Product Type: eBooksLicense: Private Label Rights

Category: E-Business PLRFile Size:  4.0 MB