Are you ready to take your online business to new heights? Introducing the Online Marketing Kick Start PLR eBook, your ultimate guide to jumpstarting your website's success.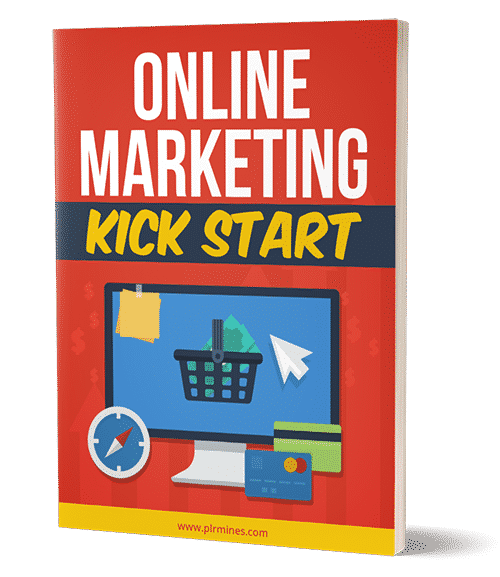 With simple yet effective marketing tips and tricks that you can implement immediately, you'll be on your way to generating the traffic and sales you need for a profitable online venture.
As a business owner, we understand that finding unique ways to market your website and stand out from the competition can be challenging. That's why this eBook is packed with valuable insights and strategies that have been proven to work. No more wasting time on ineffective methods or falling for misinformation!
Whether you're a seasoned marketer or just starting out, this eBook will provide you with the knowledge and tools to propel your internet marketing efforts forward. From driving targeted traffic to increasing sales, you'll discover actionable techniques that deliver real results.
Don't miss out on the opportunity to kickstart your online business and achieve the success you've been dreaming of. Get your hands on the Online Marketing Kick Start PLR eBook today and unlock the secrets to a super successful online venture!
---