Introducing the Teleseminar Marketing PLR eBook – your ultimate guide to building trust, relationships, and customers at lightning speed!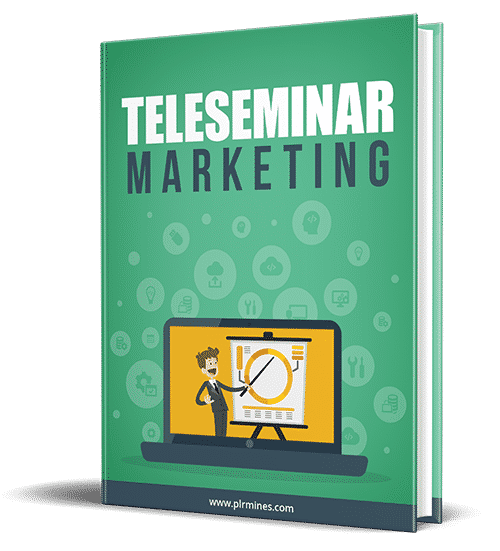 In today's cold and impersonal online world, it's crucial to connect with your audience on a personal level to establish trust and create a strong bond. With this comprehensive eBook, you'll discover the power of teleseminars in touching the hearts of your customers and fostering genuine connections.
Imagine being able to talk directly to your visitors, answering their questions and addressing their concerns. By providing a phone number or hosting teleseminars, you become the "honest John" or "honest Jane" of your market. While most web businesses shy away from personal contact, you'll be standing out from the crowd and building an unbeatable reputation as a trustworthy authority.
This invaluable resource will equip you with all the strategies and techniques needed to conduct successful teleseminars that captivate your audience. From choosing the right topics to engaging participants and maximizing conversions, every step is covered in detail. With our easy-to-follow guidance, you'll be able to create meaningful connections with potential customers like never before.
Don't let impersonal interactions hinder your online success. Get your hands on the Teleseminar Marketing PLR eBook today and unlock the secrets to building trust, fostering relationships, and attracting loyal customers at light speed. It's time to take your business to new heights by putting the power of personal connection in your hands!
---
Product Price: $4.95
Product Type: eBooksLicense: Private Label Rights

Category: E-Marketing PLRFile Size:  3.70 MB