Are you struggling to merge your religion into your marriage? Don't let this challenge hinder your happiness any longer! Introducing the Religion Rescue PLR eBook, your ultimate guide to successfully integrating religion into your marital life.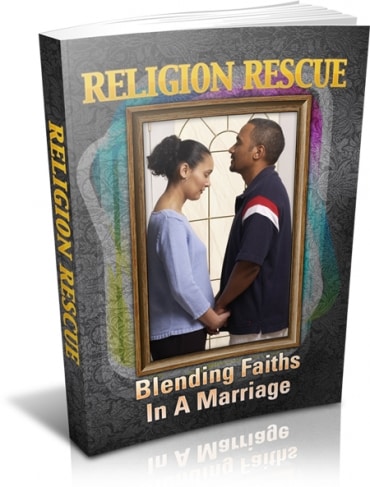 You're not alone in facing this dilemma. Many individuals like yourself desire to bring their religious beliefs into their marriage but lack the knowledge and guidance to do so effectively. But fret not, because we're here to help!
With our comprehensive eBook, you'll gain all the support and guidance you need to overcome this obstacle and create a harmonious union that aligns with your religious values. We understand that not knowing where to start can be overwhelming, which is why we've crafted a step-by-step process that will lead you towards success.
Imagine finally having the tools and knowledge at your fingertips to navigate through the complexities of merging religion into your marriage. No more feeling lost or uncertain about how to approach this important aspect of your life. Our eBook will equip you with the information you need to make informed decisions and foster a deep connection with both your partner and your faith.
Don't let ignorance hold you back any longer. Take action today and embark on a journey towards a fulfilling and spiritually enriched marriage. Get instant access to our Religion Rescue PLR eBook and discover how you can bring harmony and unity into your relationship effortlessly. Don't wait any longer – start transforming your marriage now!
In This Book, You Will Learn:
Faith Basics
Evaluate Similarities In Religions
Determine How The Children Will Be Taught
Look To Others Who Have Successfully Blended Faiths
Be Tolerant
And so much more!
---
Product Price: $4.95
Product Type: eBooksLicense: Master Resale Rights

Category: Self Help PLRFile Size:  7.7 MB