Social Site Sharer Links Widget takes your site URL and blog name to construct social share links in any widget placement.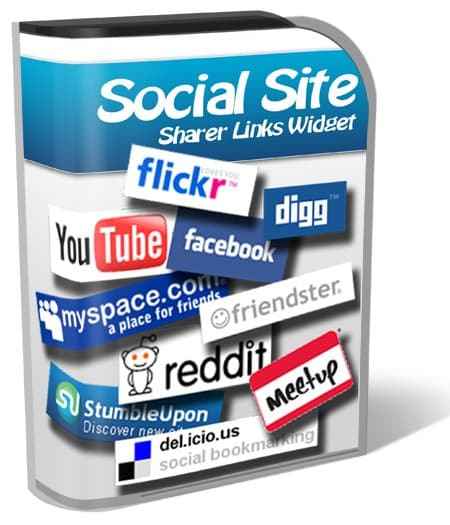 Simply "Click and Forget." This plugin will provide your site a sharing link to social media without any configuration needed.
You can simply choose what social media you want.
---