Unlock the enchanting world of artificial intelligence with our Google Bard AI PLR eBook. Step into the realm where innovation meets poetry, as we delve into the captivating technology developed by none other than Google itself.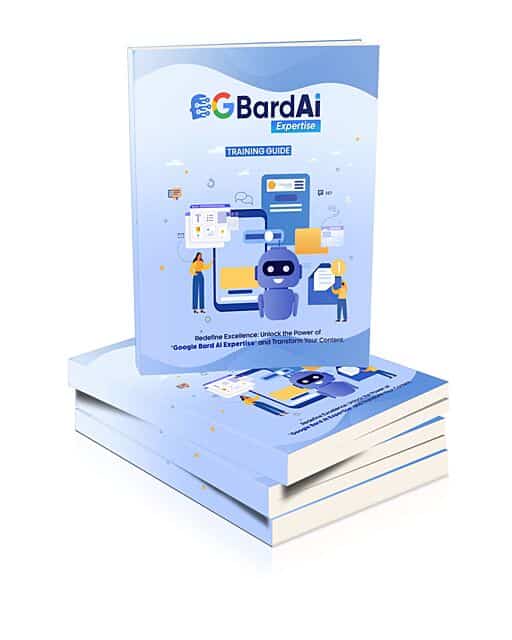 In this comprehensive guide, you'll uncover the underlying principles, techniques, and advancements that empower Bard to create breathtaking pieces of verse. Witness firsthand how AI is revolutionizing the way we express ourselves and explore the limitless possibilities of human-like creativity.
Whether you're a poetry enthusiast, a tech enthusiast, or simply curious about the future of AI, this eBook is your gateway to understanding and appreciating the incredible capabilities of Google Bard. Embrace the power of words and let your imagination soar as you discover how this groundbreaking AI technology captures the very essence of human expression.
Don't miss out on this opportunity to explore a world where artistry meets artificial intelligence. Grab your copy of our Google Bard AI PLR eBook today and embark on an extraordinary journey into the future of poetry!
Topics covered:
Getting Started with Google Bard AI
Fundamentals of Natural Language Processing
Bard vs. ChatGPT: What's the difference?
Google Bard AI APIs and Tools
Advanced Techniques in Google Bard AI
And much more!
---
Product Price: $4.95
Product Type: eBooksLicense: Master Resale Rights

Category: Internet PLRFile Size:  46.4 MB