Is your data, your business, and all of your business assets protected?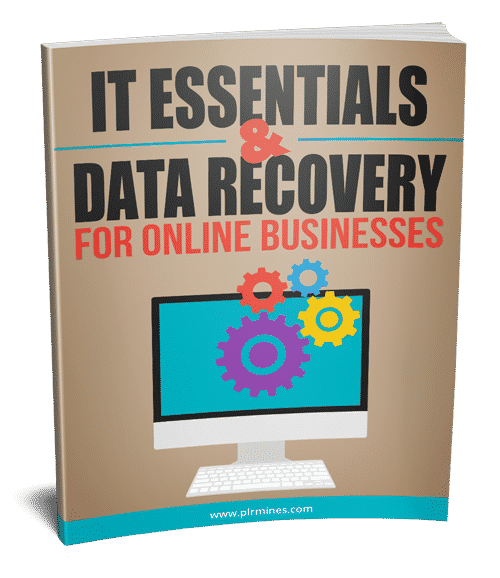 Do you even know how to manage the IT in your business so that you don't face a severe loss at some point?
You absolutely need to manage the IT in your business and protect your data!
If you don't, you leave yourself open to potential losses that could literally shut your business down overnight.
Now, don't get too worried…
In IT Essentials & Data Recovery For Online Businesses, I'm going to show you how to streamline all of this.
Of course, the first thing most of us think about when we hear IT is "expensive" which is a normal reaction.
Luckily, I know that you're running a small online business just as I am and need to do this on the cheap.
You'll learn how to setup your office for maximum efficiency and security quickly and easily.
IT Essentials & Data Recovery For Online Businesses is the complete guide to small business IT management.
This guide was written with the Internet/Online business owner in mind.
If you don't have a fortune, don't worry, IT doesn't have to sting when it comes to the cost.
You'll learn how to get your office running like a finely tuned machine with just a few quick tips we share.
If you've been wondering how to get organized, this is your guide to making sure your business runs smooth.
Best of all, you'll learn how to protect your data and all of your other digital assets quickly and easily.
You won't be victim to data loss or the loss, of say, a customer list or high value prospect list!
Just follow the simple steps we outline and you'll be well on your way to being an IT Management pro in no time.
NOTE: Even if you aren't a techie type of person, you can still do this. It's not some complicated task.
---
License: Private Label Rights

Category: Internet PLRFile Size:  3.60 MB