Introducing the Cut Out Negativity PLR eBook – your ultimate guide to unlocking the power of positivity in your life! Discover the transformative benefits of embracing a positive mindset and take charge of your well-being like never before.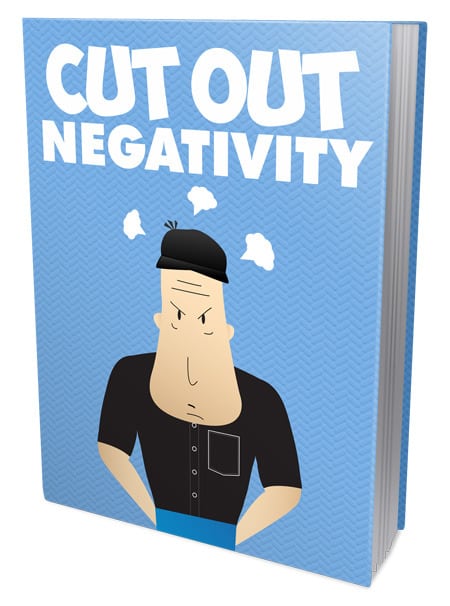 In this comprehensive guide, you'll learn proven strategies to eliminate negative self-talk, conquer obstacles, and cultivate a mindset that radiates positivity. Say goodbye to worries and hello to a life filled with endless possibilities.
With the Cut Out Negativity PLR eBook, you'll gain valuable insights into:
– The impact of positive thinking on your overall health and well-being
– Techniques to reframe negative thoughts into empowering beliefs
– Strategies for attracting abundance and success into your life
– Practical tips for maintaining a positive mindset even during challenging times
Don't let negativity hold you back any longer. Take control of your life today with this invaluable resource. Whether you're seeking personal growth or looking to inspire others, the Cut Out Negativity PLR eBook is your key to unlocking the limitless potential within you.
Embrace positivity and embark on a journey towards a happier, more fulfilling life. Get your hands on the Cut Out Negativity PLR eBook now and start transforming your mindset today!
Let this book provides you with everything that you need to learn about being positive.
Chapter 1: Be Positive Resolutions Basics
Chapter 2: Understand What Brings You Down
Chapter 3: Understand Who Brings You Down
Chapter 4: Get The Mindset Of Winning
Chapter 5: Take Care Of Your Body
Chapter 6: Take Care Of Your Soul
Chapter 7: Use Your Support System
Chapter 8: Get The "Here and Now" Mentality
Chapter 9: Use Affirmations To Stay On Course
Chapter 10: The Benefits Of Your Being Positive Resolution
---
Product Price: $4.95
Product Type: eBooksLicense: Master Resale Rights

Category: Self Help PLRFile Size:  3.50 MB